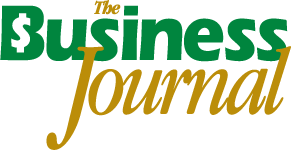 YOUNGSTOWN, Ohio – DiRusso's Sausage Inc., a longtime company in the Riverbend Business Park, is expanding its building here to increase its storage capacity and improve operating efficiency.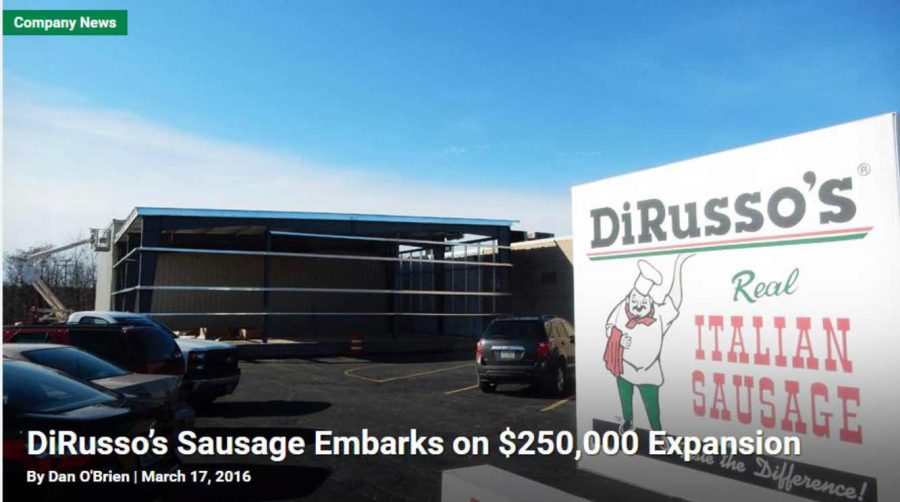 "It's been in the planning for awhile," said Robert DiRusso, president. "We're more than halfway done, so it should be finished by mid-April before the grilling and fair season starts."
DiRusso's is adding another 2,900 square feet to its manufacturing plant on West Rayen Avenue. The expansion will accommodate dry storage and packaging products and connect directly to the manufacturing area.
"It will improve our operational efficiencies," he said. "We've probably needed this for the last five years."
Adolph Johnson & Son Co., Mineral Ridge, is the general contractor and the project is the fourth expansion the builder has done for DiRusso's, said Paul Johnson, president of Adolph Johnson.
"The first expansion was in 2004," he noted. "The company has since grown steadily and they have nice controlled growth."
The $250,000 expansion is the latest in investments the company has made over the past dozen years, DiRusso said. Recently, DiRusso's added a new grinding and mixing system to its manufacturing operations.
And, three years ago, the company bought the property across the street where a dilapidated garage stood. "It was a real eyesore," DiRusso said. Since then, the company has spent more than $60,000 in renovating the old garage and turning it into a storage site, while spending additional money to reclaim the land.
"It's worked out pretty well," DiRusso said. "Between the two projects, we've probably spent $500,000 over the last two years."
DiRusso, one of the founders of the Riverbend Business Park Association, said his cleanup effort is one aspect of a concerted drive that began 10 years ago of businesses reclaiming the entire Riverbend district. "The only eyesore in the park that's left is the Cavanaugh Co. Building, and we're trying to get the city to demo it," DiRusso said.
Copyright 2016 The Business Journal, Youngstown, Ohio